1. They make you laugh.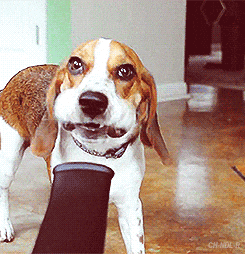 Everyday objects can become hilarious playthings in an instant.
2. They make great exercise buddies.
They'll make you feel better when you go out for a nice jog, and sometimes they'll even give yoga a try.
3. They know when you're sad without you having to do or say anything.
Seriously, it's almost uncanny sometimes. They're there for you without any hesitation, and they'll help you get a smile back on your face in no time.
4. They have an endless supply of kisses.
Their slobbery little tongues never seem to run out of love.
5. When you have a bad day, just looking at their faces can instantly lift your spirits.
They're just so doggone cute. Pun intended.
 6. They're your built in cuddle buddy...
7. ... or your built-in playmate. 
8. They'll play dress-up with you.
Even if they hate their outfit with every bone in their furry body, they go along with it anyway because they love you.
9. They make you popular.
Have you ever noticed that any time you take your dog for a walk in public, people are automatically friendlier to you? It's a crazy phenomena.
 10. They help you keep the floor clean.
Most dogs just stick to eating food you drop, but hey, mopping assistance works too.
11. They're great with kids.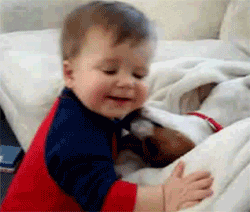 Sometimes having a dog is like having an extra kid to take care of, too, but it's totally worth it.
12. They're talented.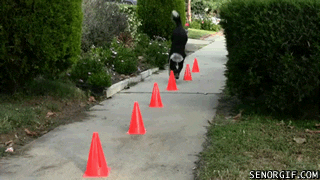 13. Even when their talents fail them, they can still make you smile.
14. If you get out of line, they'll keep you in check with a good old-fashioned slap in the face.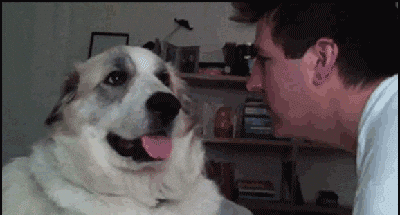 15. They may not be able to use words, but their cute faces can still express emotions quite well.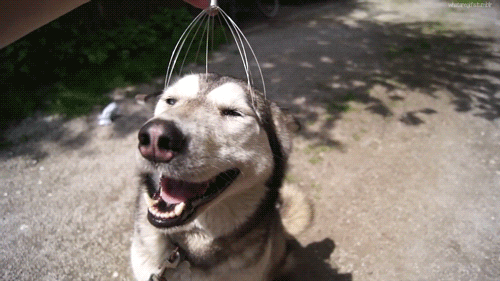 16. They can enjoy the simple pleasures in life.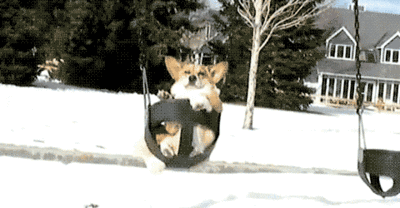 Did someone say "bacon"?!
 17. They love unconditionally.
They don't care if you totally screwed up that meeting at work, or you backed into a pole in the grocery store parking lot. They're going to be overflowing with happiness every time they see you, no matter what.