Whether you're raised country or just country at heart, you know that country folks live better than most.
1. They can appreciate the simplest things in life.
They find real joy in a perfect glass of sweet tea, fireflies in the summer, or a good conversation with a friend.
2. Roads are so much prettier out in the country.
When you live in the country, there's a good chance you'll see some breathtaking sights simply by driving home. Does it get any better than that?!
3. Country folks know how to work hard and earn everything they have.
They ain't afraid to put in some serious effort. It's worth it to be proud of a job well done.
4. They build a strong community with their friends and neighbors.
Everyone knows everyone way out in the country, and you always know you're loved and taken care of.
5. They're more in touch with nature.
They see wild animals on a daily basis, and the outdoors is their playground. There are a million possibilities for things to do: hunting, fishing, camping, four-wheelers, bonfires... seriously, there's an endless amount of good old-fashioned fun to be had in the country.
6. They have a sincere appreciation for four-legged companions.
Whether it's cows, horses, dogs, or even the wild deer, country folks share a special respect and love for furry creatures that most people just don't understand.
7. They're resourceful. They don't waste or throw out anything.
They pass down antiques for several generations, and they've never met something they couldn't reuse or repurpose. Country folks have been "living green" since long before it was cool.
8. They can enjoy true peace and quiet.
There's no noise and no metropolitan chaos!
9. They know how to slow down.
It's necessary to take a break sometimes, and country folks know how to do that. Taking time to slow down and appreciate simple pleasures is a great way to take care of yourself... and reduces your chances of going insane from constantly being on the go.
10. They're never far from fresh food.
When you live out in the country, chances are you're surrounded by farms. That means you're never far from fresh eggs, fruit, milk, or meat. That also makes for some delicious homemade goodies!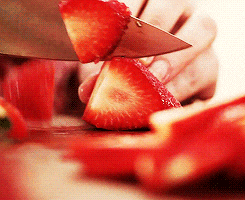 11. They don't have buildings blocking their view of a beautiful sunset or sunrise.
12. The air they breathe is cleaner.
There's no air pollution. When you get a whiff of that clean country air, your body will thank you!
13. They can go off the grid and escape digital demands. 
If you live far enough out of a city, your cell phone service is probably a little sketchy. But that can be a good thing-- country folks can easily escape being "plugged in" without going to extremes.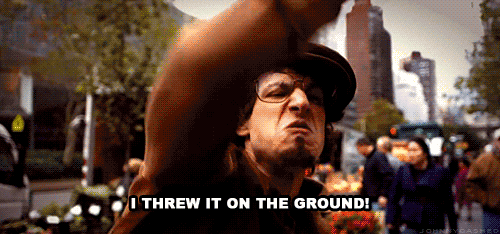 14. Country folks are just genuinely good people.
They know how to be sincere and kind-hearted to all they meet, and it makes for a happier life!