We may live in a modern world, but continuing these old-fashioned traditions would make our grandparents proud.
1. Black and white TV and films
From the early episodes of the Andy Griffith show to a good 'ole John Wayne feature, there's just something about watching in black and white that makes you feel like you're pleasantly lost in another world.
2. Making things by hand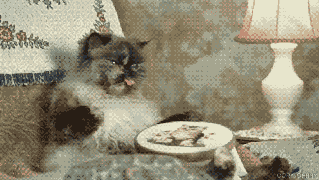 Back in the day, people made everything by hand because they had to. These days, it's easy just to buy anything you need, but where's the fun in that? It's gratifying and sometimes even therapeutic to pick up crochet, woodworking, or any other hobby where you're creating something with your hands.
3. Potluck meals with friends
Socializing takes so much effort these days. You have to look presentable to go out somewhere, and outings can get expensive quickly. When you have a potluck, no one will judge your outfit, and you can hang out in the cozy comfort of a friend's home. Plus, you only have to make one dish, but you get to enjoy several. Seriously, it's a winning situation for all involved!
4. Snail mail
There's nothing quite as sweet as opening the mailbox to find a handwritten note from a friend. Taking time to write a letter or note to someone may be slower than email or text messages, but it certainly shows how much you care.  
5. Listening to music on vinyl records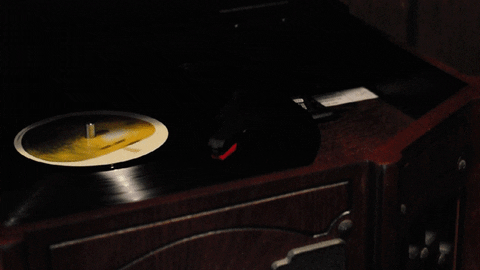 Even though the internet gives us endless amounts of music at our fingertips, there's just something wholesome about dropping the needle and listening to a familiar melody mixed with the occasional clicks and white noise.
6. Using a paper address book or calendar
Electronic versions are great, but they're nowhere near as personal as a paper calendar or address book can be. In a way, keeping paper copies of contacts and appointments is almost a form of journaling your life.
 7. Old sayings and phrases
There's a certain amount of charm in the words of yesteryears. Can you honestly say that hearing someone say "over yonder" or "slow as molasses" doesn't make you smile?
SEE ALSO: 10 Southern Sayings the Rest of America Doesn't Get
8. Truly enjoying each other's company
Too often today our definition of "spending time together" involves sitting next to each other while you stare at a screen or check your email. We're due for a return to all night heart-to-heart conversations and focusing all our attention on the other person so we can truly say we have quality time with them.
9. Looking through printed photographs
Camera phones are great for capturing snapshots of our lives, but what good are those pictures if you never sit down and look back through them? Holding a printed picture in your hand can bring about much more nostalgia than scrolling through thumbnails on a screen. Plus, the possibilities are endless when you want to use pictures to make your living spaces more personal!
10. Spending time outside
Cultural norms tend to keep us contained indoors for much of the day, whether it's because of school, work, or just needing to get things done. There's something to be said for taking time to enjoy the fresh outside air! Pack a picnic or a book and enjoy the wonders of nature.
11. Keeping a paper journal
Just like for calendars and contacts, there are plenty of computer and phone apps that let you keep an electronic journal. But when your grandkids in the year 2080 want to know what your life was like, are they really going to try and access your old computer hard drives? That's doubtful. Keeping a written account of your own life is a great way to hold on to memories and one day share them with others, even after you're gone.
12. Reading real books and newspapers
All the electronic devices in existence make it easy to read anything we want without ever touching a piece of paper. But, come on, you can't honestly say that hiding behind a big newspaper with a cup of morning coffee doesn't make you feel like a dignified adult. Right?
13. High-quality dating habits
A date means so much more when you put thought into it. Enough with the informal "hanging out"-- we need to get back to dressing up and going out for a nice, well-planned romantic evening. Bring on the chivalry!
14. Slowing down to enjoy the small things
Like dancing in the sunshine and basking in the simplest moments of happiness.